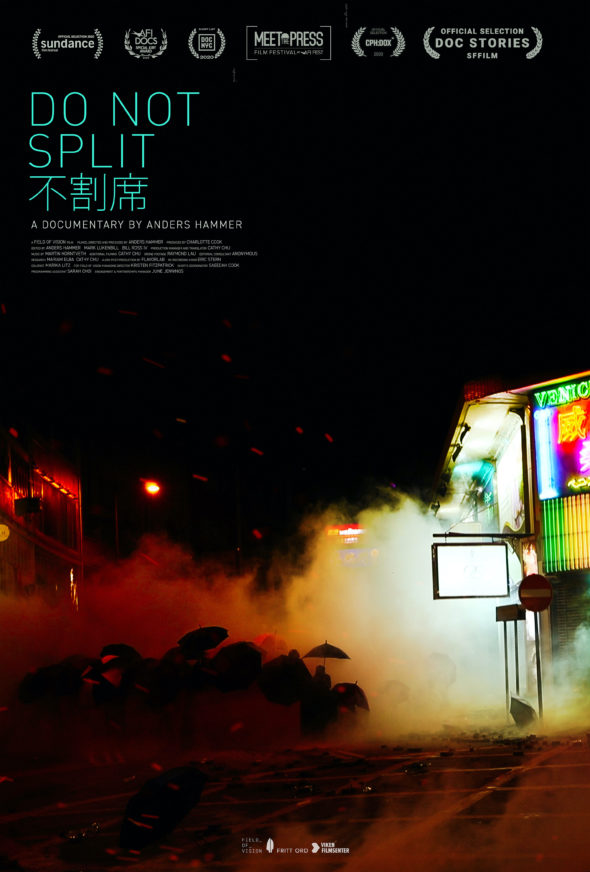 Our documentary about the protests in Hong Kong and the aftermath – "Do Not Split 不割席" – is one of the ten films on the Oscars shortlist for best Documentary Short Subject. You can watch the documentary now on Field of Vision.
"Do Not Split" takes us within the heart of the Hong Kong protests that started in the summer of 2019. It follows pro-democracy protesters in over the course of a year as they face police violence and grapple with the new, Beijing-backed National Security Law.
The movie premiered at the Sundance Film Festival and received the "Special Jury Prize" at the film festival AFI DOCS and "Special jury recognition for courage under fire" at DOC NYC festival. The curation team at the video platform Vimeo picked "Do Not Split" for their best Non-Fiction award at Sundance Film Festival.
"Do Not Split" has also been selected for these film festivals: CPH:DOX, AFI DOCS, AFI FEST, Indy Shorts, New Orleans Film Festival, Denver Film Festival, The Guanajuato International Film Festival, DOC NYC and SFFILM's Doc Stories.